GOOD NEWS!
Walmsley Society visit to Leo's Wales
arranged for 7-10 October 2022
Join us for a breathtaking look at the locations as featured in the best-selling 1957 novel,
The Happy Ending, and also see where he wrote his 1944 autobiography So Many Loves (both books now having been republished by the Walmsley Society).

This is destined to be a stunning trip to a beautiful area of unspoiled Wales, with its ancient language, woodlands, and way of life.

Some details are mentioned in the current Newsletter, but to discuss accommodation and itinerary, simply contact Marilyn, whose details can be found on the inside cover of any Walmsley Society Journal.
Post-free price for Walmsley Society members £7.99
Please order from online Members' book shop.
Now 2021 editions available
So Many Loves: an autobiography
in paperback and Kindle
Invisible Cargo
in paperback
Fishermen at War
in paperback and Kindle editions
These can also be ordered from bookshops

A video tour around Walmsley places of interest in Robin Hood's Bay.
New edition of
FOREIGNERS
New 2020 edition
£9.99
If you have a painting by J. Ulric Walmsley – or know of one – please complete the
FORM HERE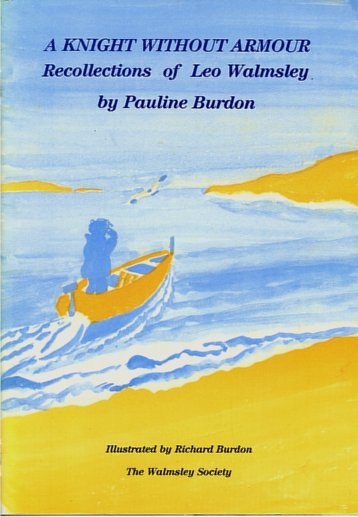 A Knight Without Armour
Click here for a review
£3.99